We take a hands-on approach at Orthotic Solutions.  Over 90 percent of the time, we create and fit the orthoses and prostheses at our onsite fabrication facility.  We average over 25 years of experience each in orthotic brace design and fabrication.   Patients of Orthotics Solutions benefit a great deal from our on-site, state-of-the-art fabrication facility.  This facility gives us the ability to be the single point of contact for each patient from start to finish.   We fabricate, fit and make the necessary adjustments.  Since, we control the entire fabrication process, we are able to offer the highest quality, custom prosthetics and orthotics and take full responsibility for their fit and functionality.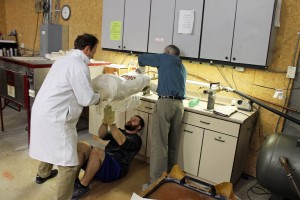 Patient Benefits
State-of-the-art fabrication facility
Latest in CAD/CAM scanning technology
Adjustments performed onsite with minimal wait time
Best Fit!